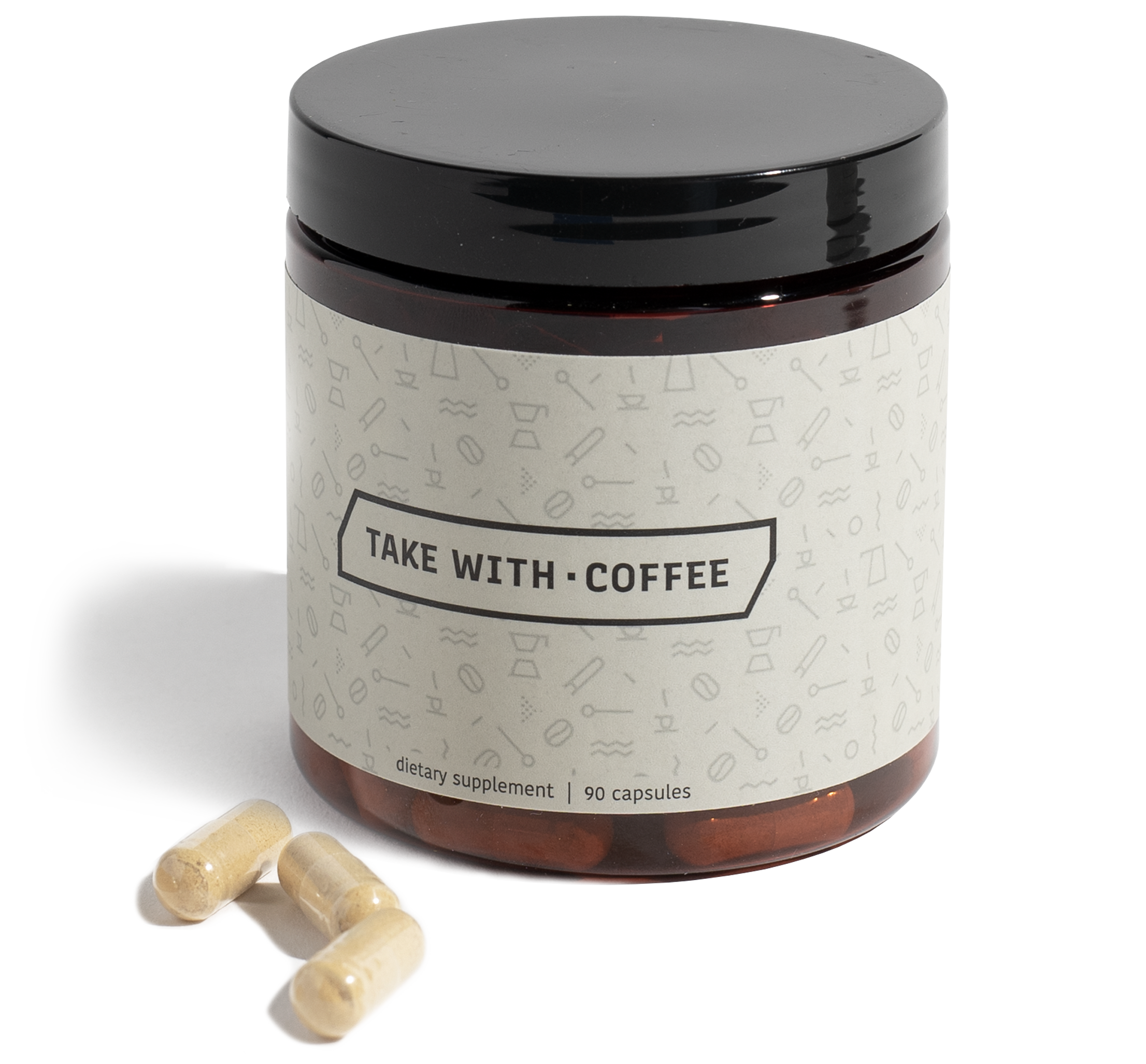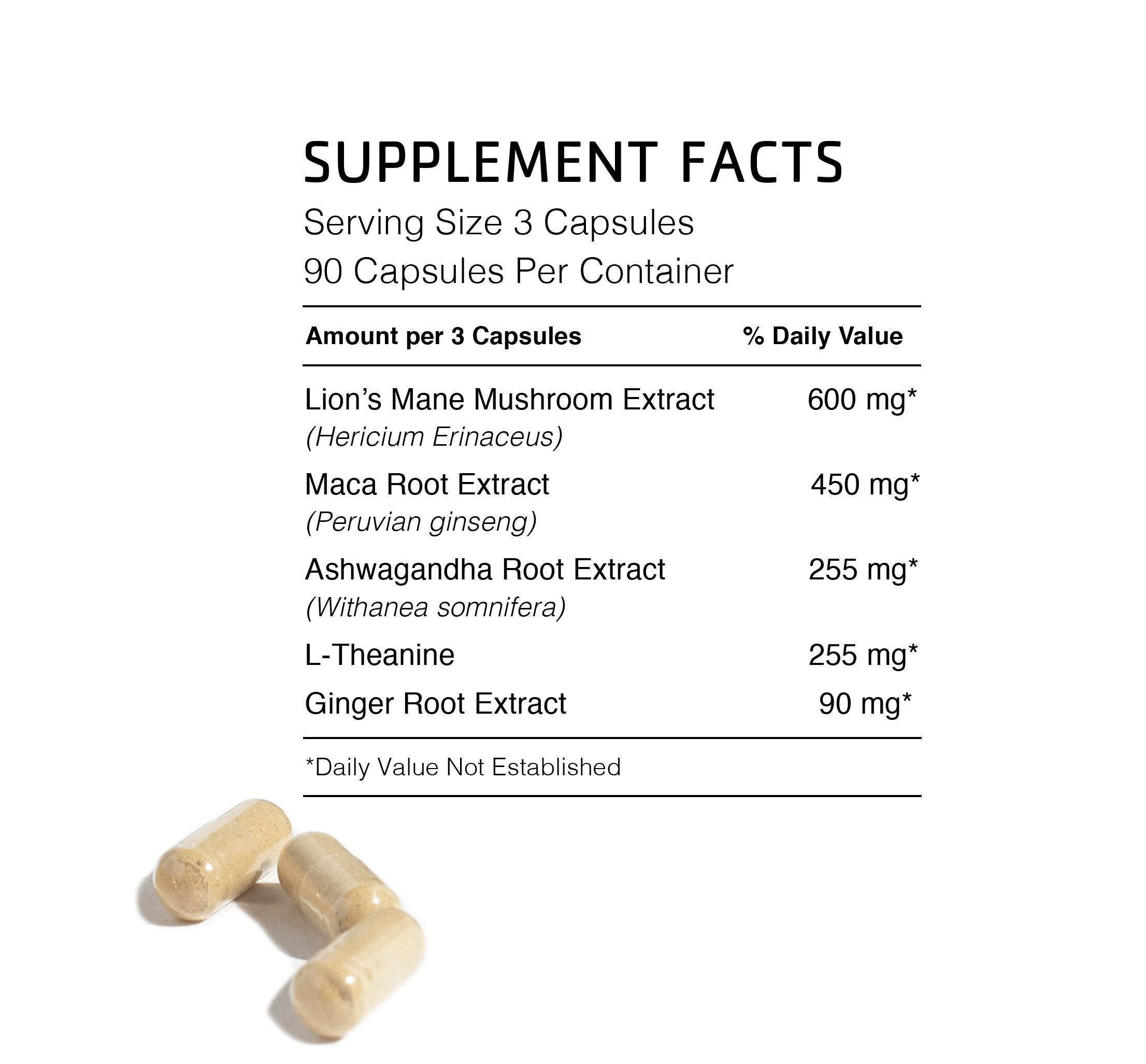 30 servings of coffee-boost capsules. Formulated with mushrooms, herbs, and roots that support natural focus, energy, and mood.
Free Shipping + 30-Day Guarantee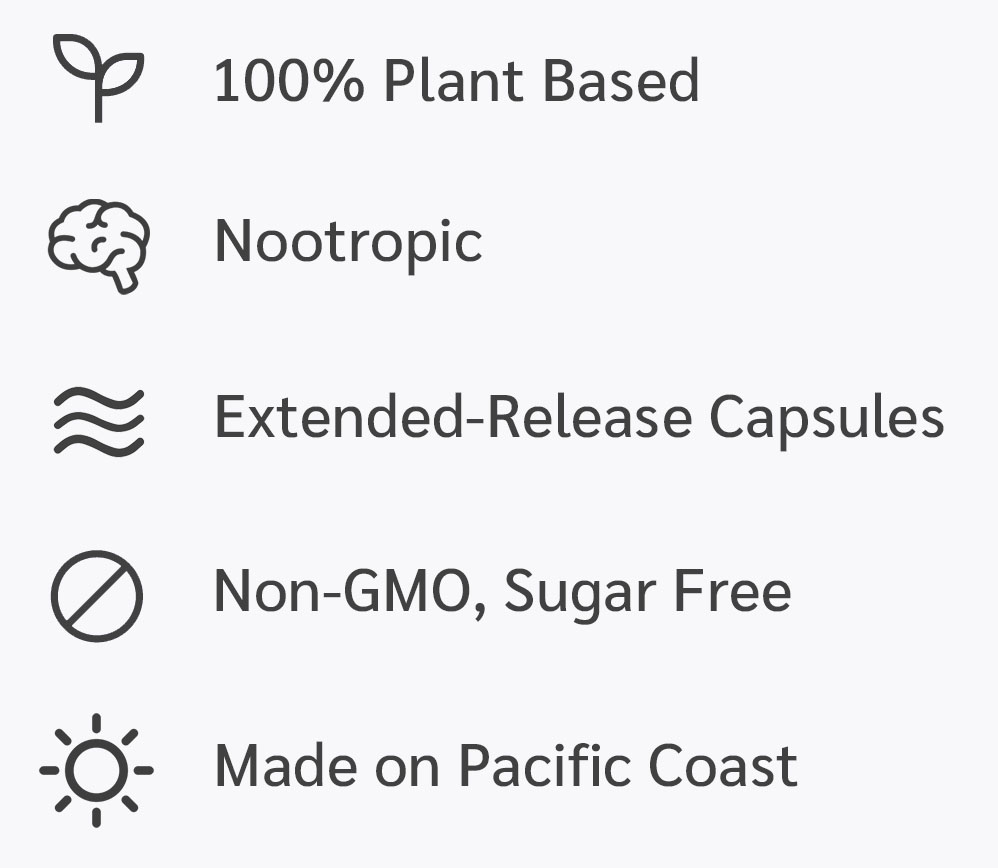 1 - Take 3 capsules per day: with your daily coffee.

2 - Feel the difference: notice a smooth energy + focus that lasts longer. Ingredients take a few hours to absorb.

3 - Repeat: these ingredients become stronger over time with consistent use.

4 - Save waste: Make good use of your empty jar. Many customers use it to store coffee beans or snacks.
"The biggest difference is I no longer feel sh*tty in the afternoon. It's like that perfect feeling you get 1 hour after coffee, but it lasts all day"

Coffee's great, but is has its shortcomings.


This supplement completes your morning cup.

Natural ingredients that alleviate
Natural ingredients that boost
MUSHROOM + FOCUS
An adaptogenic mushroom. Promotes cognition and memory by strengthening your brain cells and stimulating growth of new neurons.
HERB + RELAX
An adaptogenic herb from India. Reduces stress and anxiety by decreasing the cortisol spike caused by caffeine.
AMINO ACID + MOOD
The active amino acid in green tea. Eliminates jitters and promotes an alert relaxation. Precursor to serotonin and GABA.
ROOT + STAMINA
A Peruvian root and nutritional powerhouse. Contains a large set of key nutrients that combine to increase natural levels of energy.
ROOT + DIGESTION
A well-known root, traditionally used to protect the stomach from nausea and acidity. Helps promote healthy digestion of acidic coffee.
CAPSULE
Made from plant fiber, cellulose capsules are the right choice vs. traditional gelatin or pressed pills.
Written by
an anonymous user
on
Customer Reviews
based on reviews
There are no customer reviews yet.
Thank you for submitting your review. Once it is approved, your review will show up in the list of reviews.
Submitting your review failed. Please try again.